Welcome to Our Website!
Our History                 Next Meeting                  Newsletters

The Huntsville Gem and Mineral Society (HGMS) is a non-profit educational organization for people interested in mineralogy, geology, paleontology, lapidary arts and related fields.  Our primary purpose is to educate our members and the general public in these areas.  We accomplish this by presenting programs, shows and lectures (to school children and organizations); hosting field trips; and exchanging rocks, minerals and fossils.
We have regular monthly meetings, and special annual events, such as the Fundraising Auction, the Picnic and Rock Swap, the Gem, Jewelry, and Mineral Show (the largest in North Alabama), and the Christmas Dinner.  Plus, HGMS members have access to a state-of-the-art lapidary shop and to jewelry crafting activities, such as wire working and metalsmithing. Guests and visitors always welcome!
President's Message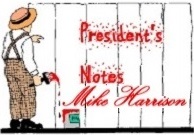 Hello all!  I'm glad to announce we are getting closer to normal again for the Gem and Mineral Society.  We are holding the picnic this Saturday (with safety precautions and social distancing) for those who wish to venture out.  We will be subsidizing "box lunches" from Ted's BBQ and Panera Bread and it is Bring Your Own Drink (no alcohol per State Park rules).  We wanted to have a meeting this month as well but the logistics just won't let us do that, at least not yet.  And the facilities are shaping up beautifully.  We have moved the lab, metals, and jewelry equipment from the Senior Center to the new Huntsville Gem and Mineral Education Center in the fully renovated Grissom High School field house.  All of this still needs to be reassembled, but at least it is on site.  Final utilities installations are on-going, to be completed in the next weeks.  But when completed and back in operation, we will have the best facilities we could imagine!  We will be the envy of clubs across the nation!  The Auction will not happen in person this year but we are working on alternatives.  Stay tuned.  The Annual Fall Show is still on for October at the Jaycees Building.  The building is currently turned into an ice rink but we have been assured we can hold our show without wearing ice skates!  With the "Rock Food" table year before last and the Moon Rock last year, this year's big attraction has to be HUGE!  And it is!  We are expanding the Children's area with activities for all ages.  We are working with the local school systems to get them involved.  We have a new committee working hard to pull the best ideas together and make it happen!  All in all, your board of directors and committee chairs have been very productive and I want to express my appreciation to all that have pitched in during these uncertain times.  I can't wait to see all of your smiles in person!  You humble president, Mike Harrison.
Auction News
Due to continued concern about the spread of the COVID-19 virus, we have been unable to reschedule our annual auction at the Jaycee Community Building.  However, an online auction is being considered.  In the meantime, browse our auction catalog, and be prepared to shop!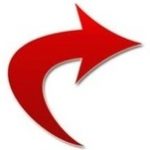 TO  VIEW  THE  AUCTION  CATALOG,  CLICK  HERE.
TO  VIEW  AUCTION  ITEMS  BY  CATEGORY,  CLICK  HERE.