Do you love beautiful handmade jewelry?  What about beading and making your own jewelry?  If you do, the Huntsville Gem, Jewelry, and Mineral Show has lots for you.  You'll find an impressive variety of gorgeous gemstone jewelry.  No matter what your style, you'll find something you love.  In addition, some of our vendors offer a bewildering variety of beautiful gemstone beads, plus some beads made from bone and wood for those of you who enjoy making your own jewelry.  The Show is a great way to get a first-hand look at the different varieties of real gemstone beads available.  The show is also a great way to meet local and regional bead suppliers so you can order directly from people you know.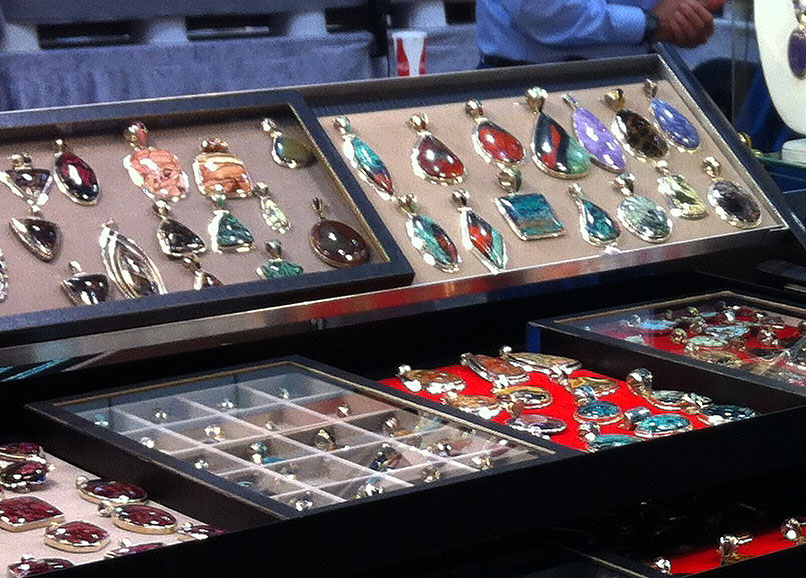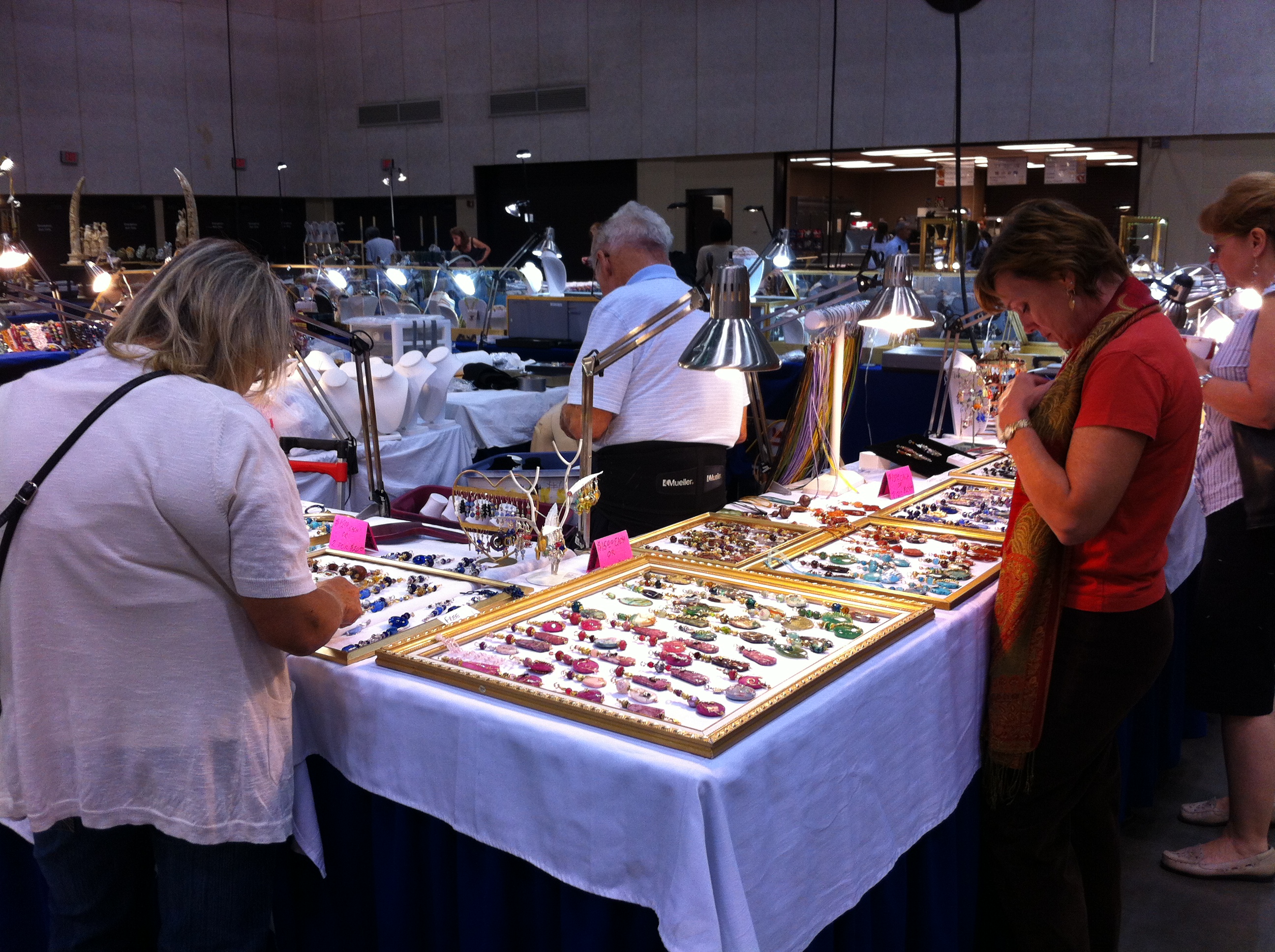 Bead, beads, and more beads!!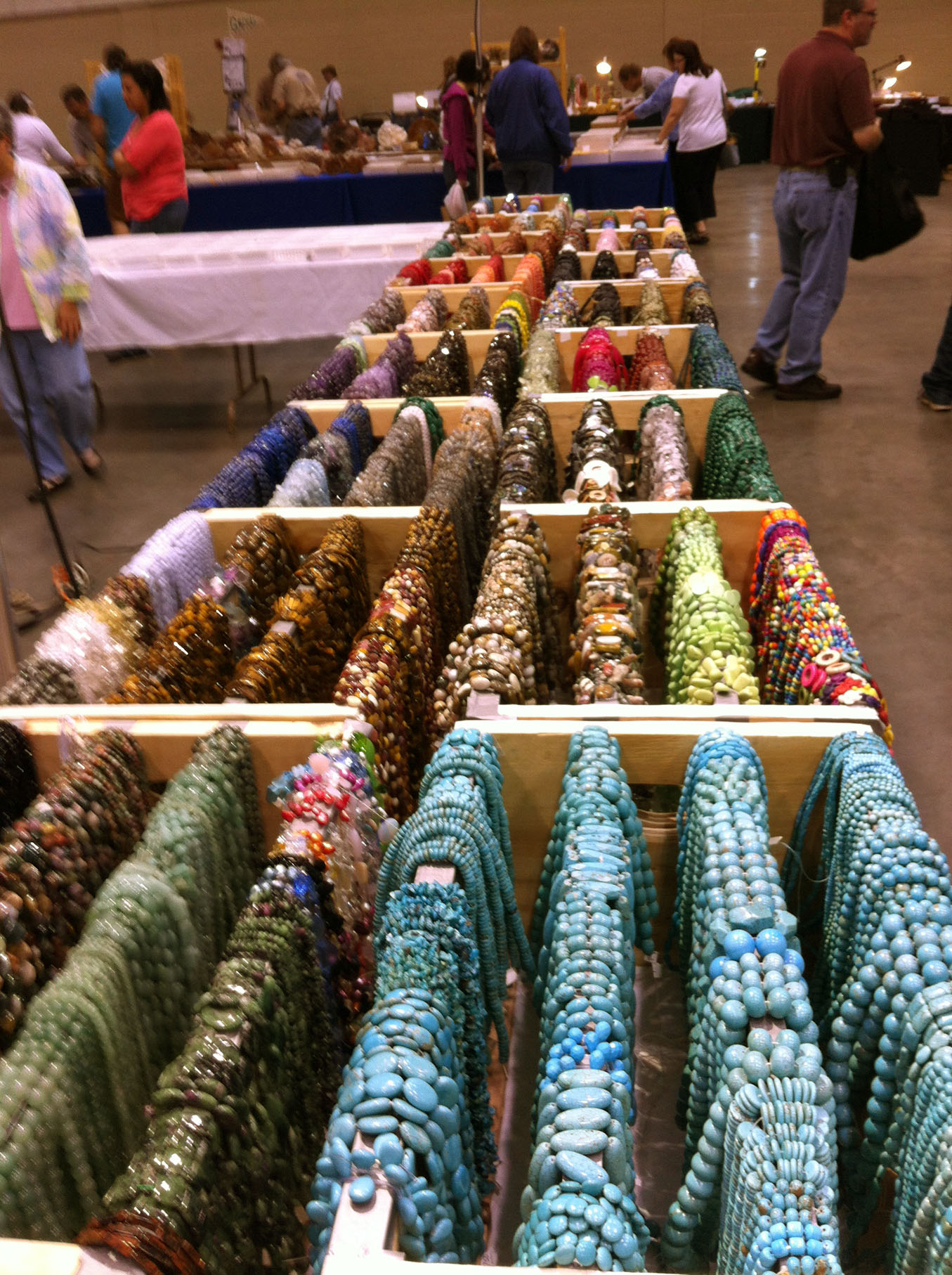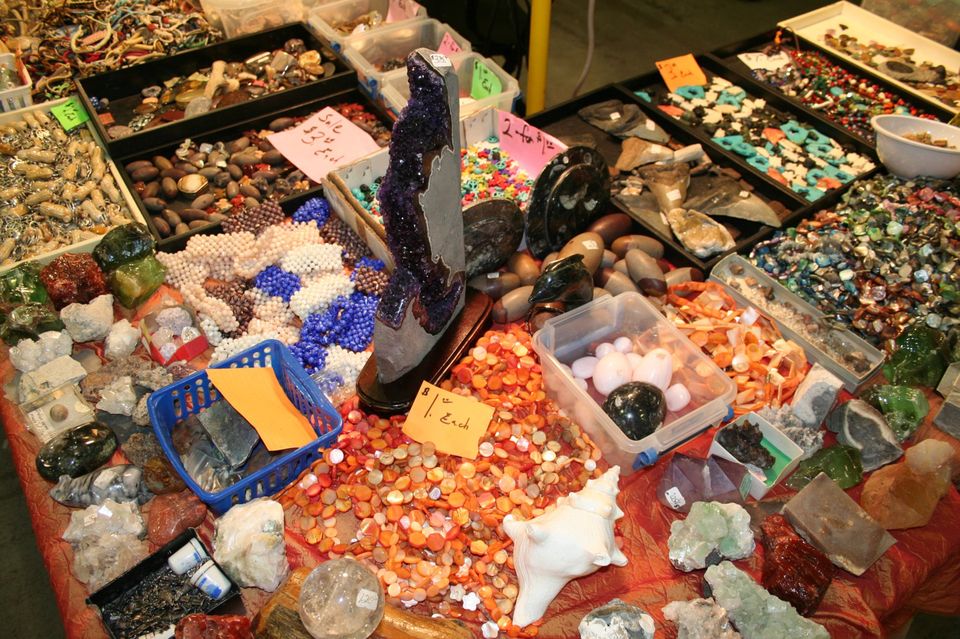 If you like to make your own stone pieces for your jewelry, our vendors also offer a huge array of rough gemstones and mineral so you can cut and polish your own pieces.