1st Quarter 2023

February 1: 6p – 9p, Layered Metal Earrings II. 2nd in the Layered Metal Earrings series. This time we'll decorate them with designs made using a metal punch and metal stamps.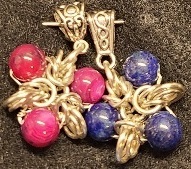 February 15: 6p – 9p, Elf Star Pendant.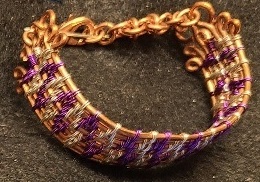 March 1: 6p – 9p, Aztec Double Woven Bracelet.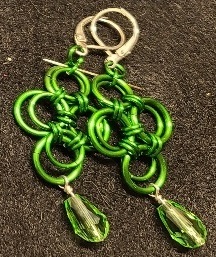 March 15: 6p – 9p, Celtic Earrings.
Note: To sign up for a class, please send email to Theresa Chivers at rocketcityjewelers@gmail.com a month before class. You can also sign up at any RCJ Wednesday meeting or at the monthly HGMS meeting. Unless indicated, all class kits are $5.