The next regular monthly meeting is June 22nd, 6:00-9p:  2nd Show and Tell Night!
Members, if your last name begins with I – Q, please bring three of your favorite rocks, gems, minerals, crystals, fossils, artifacts, cabochons, tumbled stones, and/or jewelry pieces to the meeting.  Be prepared to tell what they are, where you got them, or how you made them, and why they are special.  Please include any interesting stories or anecdotes you'd like to share!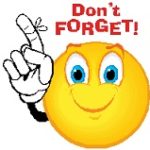 Unless indicated, all regular monthly meetings are on the 4th Tuesday of the month in the South room in the new Huntsville Gem and Mineral Education Center, 7901 Bailey Cove Road SE, Huntsville.  Please enter the South parking lot from Bailey Cove Road SE, and enter the center through the glass double doors.  Arrive early to "meet and greet" members and visitors!