The next meeting is April 22nd, 6p:  Crystal Growing.
We'll be growing several kinds of crystals, and you make take home not just the ones you have started, but also the materials and instructions for making more of them with your parents.  We'll grow Epsom salt and table salt crystals – all very easy and non-toxic.

Next Month:
May 27th, 6p:  Ancient Sharks.

Learn a lot about sharks that you may not have learned in school.

And you'll get a chance to excavate for some shark teeth to take home!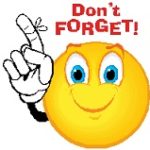 All Pebble Pups meetings are on the 4th Thursday of the month in the GeoSciences/Pebble Pups room in the new Huntsville Gem and Mineral Education Center, 7901 Bailey Cove Road SE, Huntsville.  Please enter the South parking lot from Bailey Cove Road SE, and enter the center through the glass double doors.  Bring your friends!  For more information, contact Bill Friday, 256-527-8227, bill.friday@earthlink.net.