Welcome to Our Website!
Our History                 Next Meeting                  Newsletters

The Huntsville Gem and Mineral Society (HGMS) is a non-profit educational organization for people interested in mineralogy, geology, paleontology, lapidary arts and related fields.  Our primary purpose is to educate our members and the general public in these areas.  We accomplish this by presenting programs, shows and lectures (to school children and organizations); hosting field trips; and exchanging rocks, minerals and fossils.
We have regular monthly meetings, and special annual events, such as the Fundraising Auction, the Picnic and Rock Swap, the Gem, Jewelry, and Mineral Show (the largest in North Alabama), and the Christmas Dinner.  Plus, HGMS members have access to a state-of-the-art lapidary shop and to jewelry crafting activities, such as wire working and metalsmithing.  Guests and visitors always welcome!
President's Message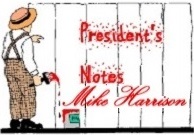 Hello all!
I do hope this finds you well.  Being both well and content in these times can be somewhat of a challenge.  But we rock hounds do have options!  Come visit our new Education Center!  We are meeting safe because we have room to spread out!  You can come in, cut rough, trim to shape, grind and polish, wire wrap or set it in your choice of metal to your heart's content.  Both Rocket City Jewelers and the Metals groups are  meeting in their new rooms, as well as the lapidary room is open per the schedule below.  Community is important and we would love for you to come by and be part of our community.  Sample the schedule of the different groups in  your one-stop-shop for all things lapidary (this newsletter).  As a matter of fact, our team leaders are so busy making things happen, you really need to read this newsletter from cover to cover to know everything that is going to happen over the next few weeks.  But until I see you at the center, stay warm, safe and never overlook a chance to "inspect" that cool rock you might find along your journey thru life!
Your Prez, Mike Harrison
Pebble Pups Are Restarting Tonight, 2/25/21, 6pm!
We will meet in our own Pups Room at the new Gem & Mineral Education Center at the old Grissom High facility.  (Enter the building through the double glass doors, turn left, and go through the security door.  The Pups room is at the end of the hall.)  We will be making plaster casts of various fossil types – trilobites, an ancient crab, corals, and other creatures.  If you have a fossil that you would like to cast, we can probably do that so that others can share the pleasure of owning at least a good copy.  Wear old clothes, as this may be a little bit messy.  Bring your friends!  For more information, contact Bill Friday, 256-527-8227.
Dues are Due Now!
New and current please remember to pay your annual dues.  Dues are a bargain at $15 Single/$20 Family!  Your dues cover about half of the HGMS Annual Budget.  The income is used to help provide support for our many activities – access to our new Education Center, Lapidary, Jewelry, Metals, Pebble Pups, GeoSciences, Field Trips, AFMS/SFMS/DMC Federation Membership and Insurance, Newsletter, Monthly Programs, Web Page, Auction, Fall Gem, Jewelry, and Mineral Show, Picnic, Christmas Dinner and Outreach.
Official Name of the New HGMS Facility
Bob Kemper conducted a contest in June to find a name for our newly renovated home in the old Grissom High Field House.  A dozen names were submitted, and then sent back out to the membership.  Pat Allen's suggested name got the most votes, so the place is now officially:   The Huntsville Gem and Mineral Education Center.  Congratulations Pat!