Welcome to Our Website!
Our History                 Next Meeting                  Newsletters

The Huntsville Gem and Mineral Society (HGMS) is a non-profit educational organization for people interested in mineralogy, geology, paleontology, lapidary arts and related fields.  Our primary purpose is to educate our members and the general public in these areas.  We accomplish this by presenting programs, shows and lectures (to school children and organizations); hosting field trips; and exchanging rocks, minerals and fossils.
We have regular monthly meetings, and special annual events, such as the Fundraising Auction, the Picnic and Rock Swap, the Gem, Jewelry, and Mineral Show (the largest in North Alabama), and the Christmas Dinner.  Plus, HGMS members have access to a state-of-the-art lapidary shop and to jewelry crafting activities, such as wire working and metalsmithing.
Guests and Visitors Always Welcome!
Show Follow-Up
by Bill Friday, HGMS President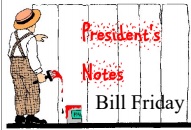 What a rush!  We spent months planning, preparing, recruiting, and gathering stuff for  the Fall Gem, Jewelry, and Mineral Show, and then all of a sudden it was upon us, the  doors opened and the visitors poured in, and kept pouring in for three days.  There were some glitches, but none major enough to spoil the fun.  Some members had signed up to work in various areas, and they did, but many more who hadn't signed up came  and filled in, or took leads, or moved from place to place as needed.
The Moon Rock was a huge hit, seen by probably all of our approximately 3000 visitors, very many of whom stopped to ask Lowell about it and marvel that it was on display.  The Mining Flume ran out of bags on Sunday, even after filling a few more from the wet spent gravel barrel.  The Fluorescent Room was always busy.  Shelley and Kathy demonstrated their metal working techniques, Charlie Willhoite showed how faceting is done, Wayne Falkenberg explained wire wrapping of cabochon shapes, Ray and Ann Humphrey had their rock grinding and polishing machine busy, Judy Osmundson hosted the Kids Activity Table, and Dan Hessler operated his foot-powered rock processing stand.  The Gem Dig was missing and was missed by a number of visitors who had hoped it would return.
We had four competitive display cases which were evaluated by Leslie Wayment, who is a certified Judge at the American Federation level – John McCullough got a blue ribbon for his Stratigraphy of Monte Sano, and Bruce Kowalczyk got blue for his copper minerals, blue for his petrified wood, and red for his Pakistan minerals.  The judges spent time with both fellows explaining what was right, what was wrong, and tips on how to improve them.  In addition there were seven other displays, some of which were spectacular but not in competition.  The Currans, Mike Harrison, and the Osmundsons had refurbished twenty four cases, so for next year there will be plenty of opportunities for other entries.
The dealers were busy start to finish, offering a wide variety of wares – beads, jewels, rocks and finished pieces, minerals, fossils, machines, and much more.  All dealers commented that their business was a success.  The HGMS, coordinated by Caryl Nixon, fed all of the dealers and workers on Thursday night as the setup was winding down, with meat selections from Ted's Barbecue and from member Gordon Jones (really good ribs and chicken), plus many delicious choices of potluck offerings.  The dealer waiting list got longer by several hopefuls.
At the Information Booth, we signed up 38 new families and 71 new member families, lots of them kids, interested in some or all of our activities.  The last of 200 application forms was filled in late Sunday, most of which had been requested by interested patrons who wanted to know more or to return the form later.  Hourly Door Prizes, contributed by the various dealers, were very nice, and appreciated by the lucky winners.  The twelve raffle items were all popular, with winners for each item.  The "guess the number of polished stones" jar, graciously provided (and counted) by the Kempers, had 254, and was won by a very excited young lady.  Rodney Lane handed out nearly all of his tumble-polished agates to kids.
The food service was excellent – delicious offerings, good prices, and topnotch service, conveniently inside for both the servers and the patrons.  They promised to be back next year.
There were over thirty distinguished guests with the Southeast Federation of Mineralogical Societies here for their annual business meeting, hosted by the HGMS.  Each had a Hospitality Bag provided by the Huntsville Visitors' Bureau, and each containing a very nice Paint Rock Valley Agate stone polished and donated by Ray Humphrey.  They were all impressed with the quality of the Show, and gratified by the support service for their activities at the Doubletree Hotel a mile south of the Jaycees Building.
Sunday after the Show ended, the dealers and our tired but dedicated workers started packing, by 9:00pm the place was clean!  Not bad for a bunch of amateurs.
So we are soliciting "lessons learned", and there were quite a few, to improve next year's Show.  Thanks to all who came and worked, and also for those members who just came to shop and who stopped by to chat.