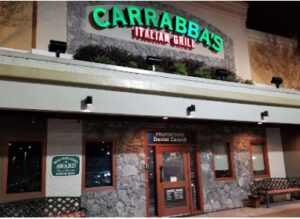 This year's Christmas Dinner will be Tuesday, December 13th, 6:00pm, at Carrabba's Italian Grill, Upper Floor, Parkway Place, 2801 South Memorial Parkway, Huntsville AL
GPS 34.7065783,-86.5873536

Enter from Drake Ave.  Use the ramp in the center of the parking garage.  The restaurant opens to the deck and is nearest this ramp.  No parking fee.
Bring an exchange gift if you like, marked for men or ladies as appropriate.  All HGMS members and their families are welcome!
Check their menu:  https://online.flippingbook.com/view/846319112/6/.  Should you wish to call Carrabba's, their phone number is (256) 288-1333.