Members of the Huntsville Gem and Mineral Society have widely varied interests.  Some of us enjoy sawing, grinding, and polishing stones (called lapidary art).  Others enjoy faceting.  Yet others enjoy rock hunting, fossils, making jewelry, wire wrapping, and much more.  We like to have demonstrations of many aspects of our hobby at the show so you can see some of it for yourself.  Who knows, you may decide to take up a new hobby after seeing a demonstration!
Faceting Demonstrations
Faceting is really interesting.  Faceters use a machine to grind down sides of gemstones to create the facet shape.  Then, they smooth and polish the stones to create the final, beautiful stone that we all are familiar with.  Several of our members are expert faceters.  This photo shows one of our members at our faceting demonstration area.  On the left, Charlie is working on the faceting machine.  We also have example of finished stones on display.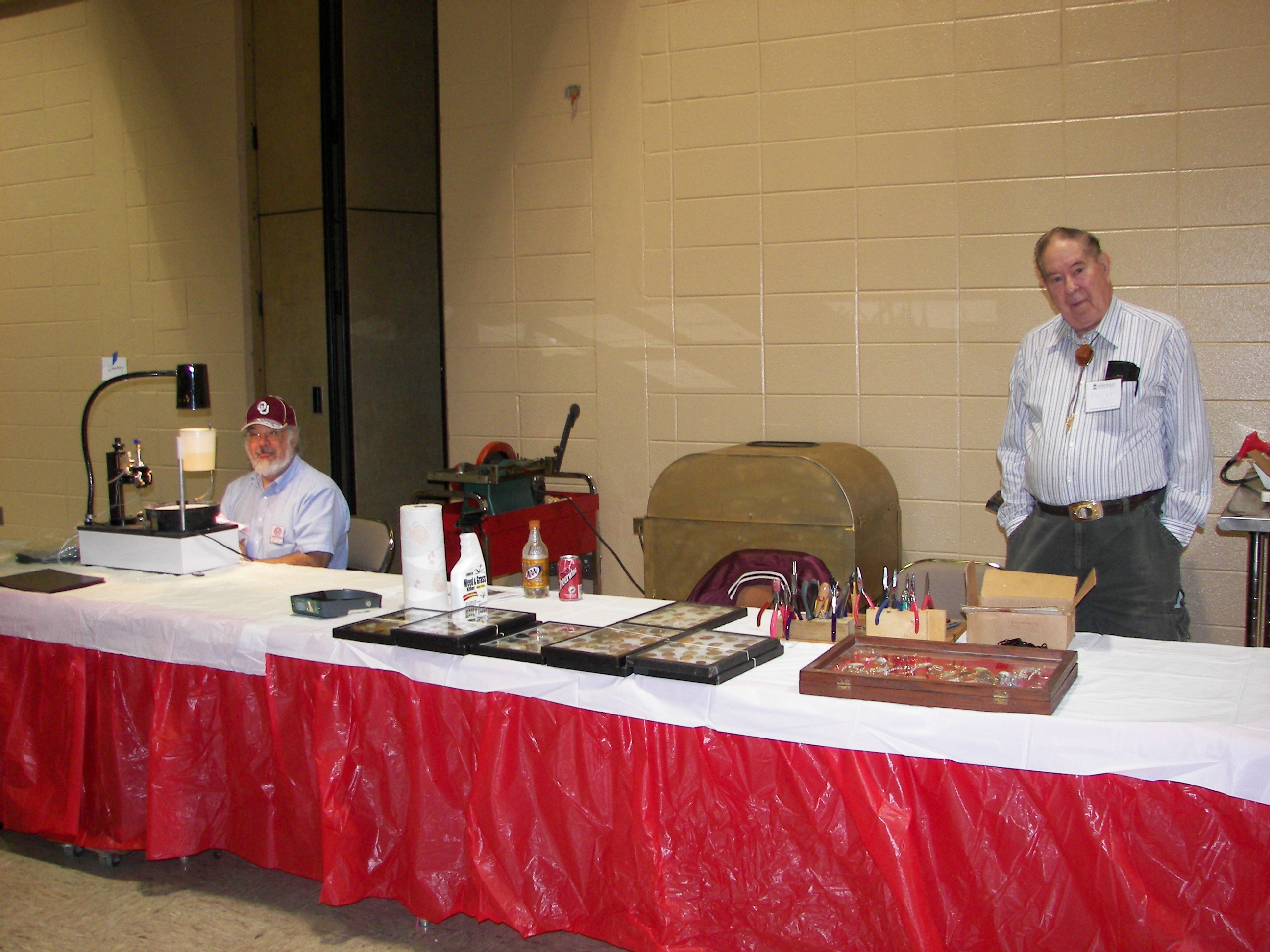 Lapidary (Rock Grinding and Polishing) Demonstrations
Many of our members really enjoy lapidary arts, or the art of cutting, grinding, and polishing stones.  Our club has a great lapidary show for our members to use.  We love to demonstrate how to take a rough looking stone and create a cut and polished stone that is suitable for jewelry, coasters, windchimes, or many other uses.  We have people demonstrating this technique all weekend.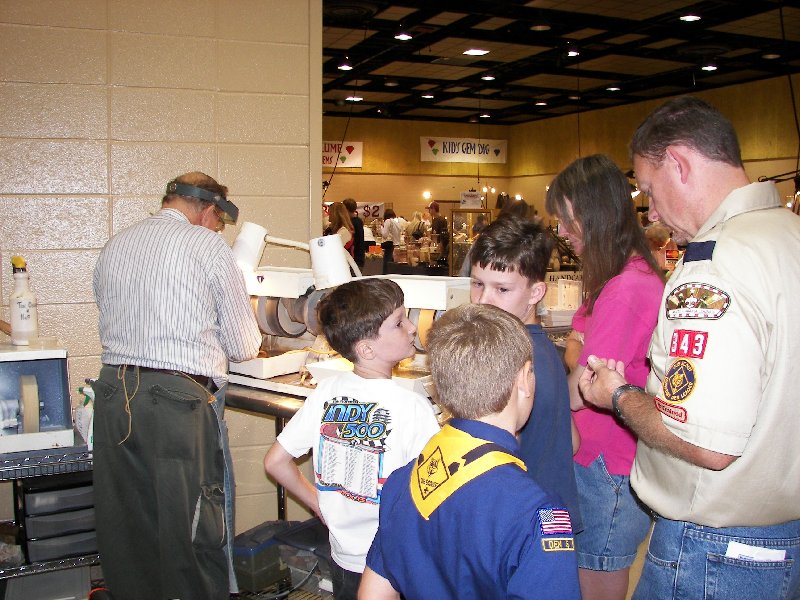 Displays
Part of the show is display cabinets that highlight all of the different aspects of the rock, gem, jewelry, and fossil hobby.  We invite scouting groups and others interested in our hobby to create your own display to show off some of the great work you've created or some of the beautiful rocks you've found.  This is the HGMS display that highlights some of the things that interest our members.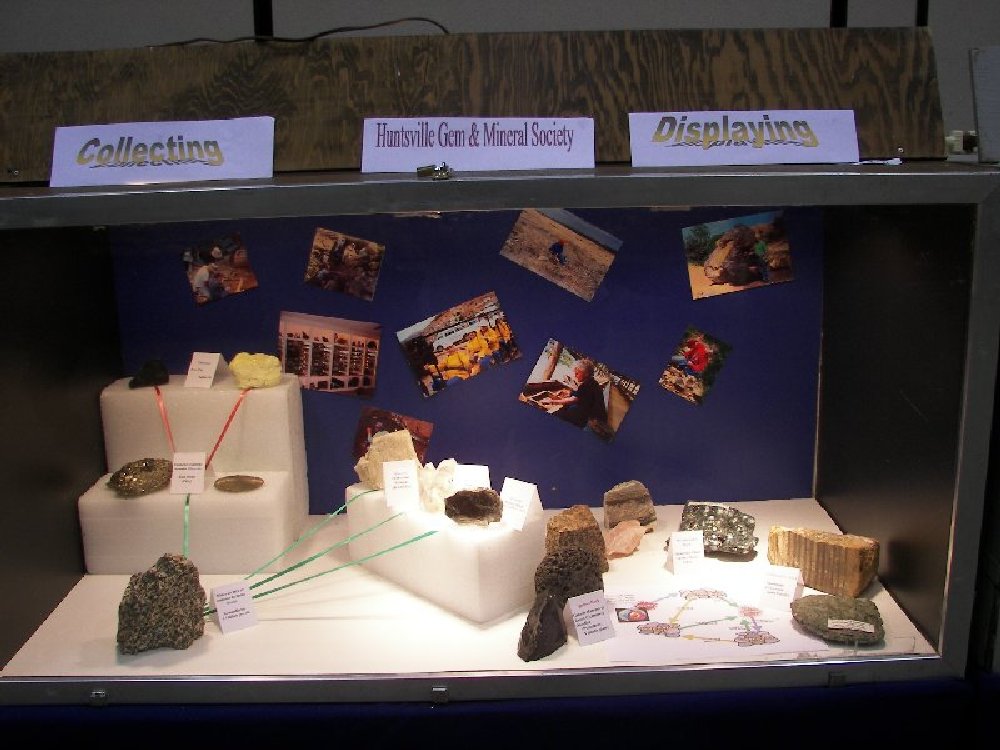 Fluorescent Gem and Mineral Display
We have a very popular booth where visitors can see fluorescent gems and minerals.  Just go inside the darkened room, turn on a black light, and see something like this: