The Huntsville Gem and Mineral Society likes to make sure that kids not only have a great time at our Gem, Jewelry, and Mineral Show, but also learn a lot!  We offer guided tours for scouting groups as well as school groups.  If you're interested in learning about how to participate in kid's activities, just send us an email.  Here are some photos of some of the activities we offer each year.
Geology Activities for Scouting Groups
HGMS club volunteers organize fun and educational geology activities for scouting groups.  Here you can see the kids getting started to learn about geology!  Behind the group is the popular Fluorescence Display.  This is a darkened room that kids can enter then press buttons to turn on black lights. The black light will cause the fluorescent lights in the display to glow in the dark, and glow in all sorts of beautiful colors.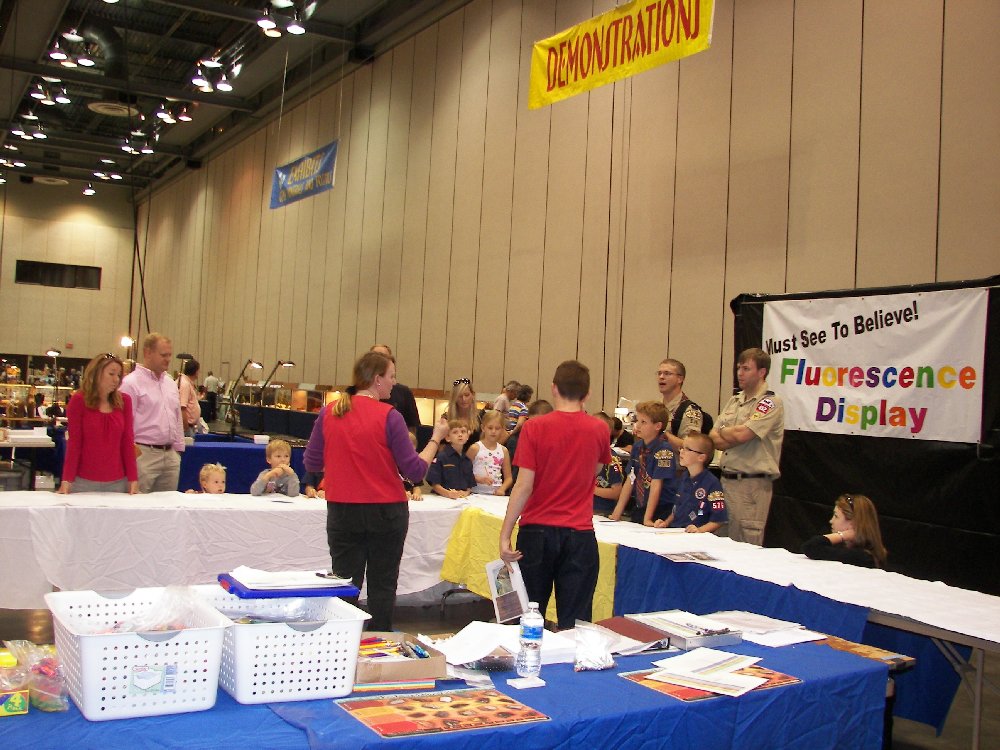 Here's what some of the fluorescent minerals look like!
Gem Dig
Kids love this activity!  The club sets up a trailer with lots of smooth gravel, then we hide a wide variety of beautiful minerals and semiprecious stones in the gravel.  The stones that we hide include quartz crystals, agate, jasper, and fluorite (but we hide LOTS of other types of minerals and gems).  Each child pays $1 for 1 minute of digging.  We refresh the pretty stones all weekend so that every child who participates will find something nice!  The kids can take home everything they find.  We also have volunteers with mineral identification books nearby so kids can try to identify the minerals and stones they find.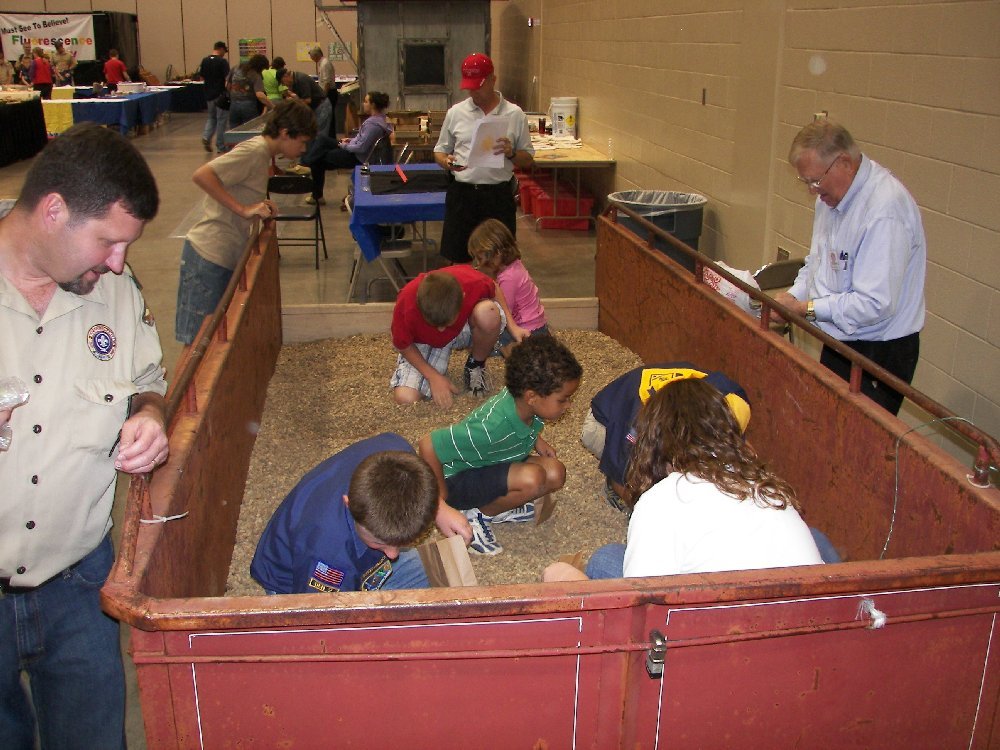 The Flume Mining Activity
This is also really popular.  We set up a real mining flume with water running down the chute.  Each child pays $3 for a bag full of tiny gravel mixed in with tiny mineral and semiprecious gemstones.  We provide a mesh screen that the kids use to sift out the gravel and find the pretty gems and mineral hidden in the gravel.  The kids to take home whatever stones they want!  There is no time limit on this activity so kids can spend as much time as they want finding all the hidden pretties.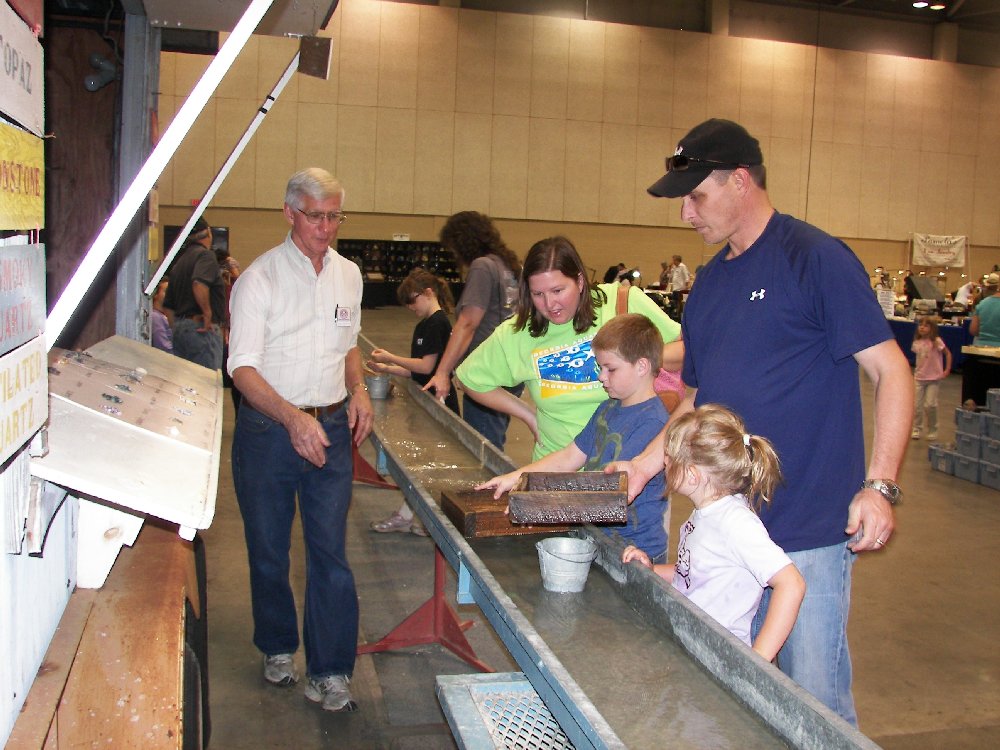 Lapidary Demonstrations
Here you can see one of our members demonstration to a local scouting group how to use lapidary equipment to polish stones for use in jewelry.