The next class is 2 sessions:  Thursday, June 3rd, and Monday, June 7th:  Embellished Trinket Box.  Both sessions 5p-9p.
Build a small metal box and then embellish it with decorative wire work and or small bezel set stones.
We will be working in copper.  Kit cost is $5.00, plus any bezel cups or stones you might want.  The kit includes all necessary heavy gauge copper sheet and wire, consumables and printed instructions.  Cost for cups and small stones is usually negligible, or bring your own.
Please be sure to note if you want the Thursday or Monday session when you sign up for class.  If warranted, classes may be combined.  As always, you may sign up at the meeting, in class, or at Kathy's Wild Ivy email address, kbowman@wildivystudio.com.
Now that Covid-19 restrictions have eased, certification classes have resumed.  Kathy will notify those of you signed up.  But please keep in mind that the list has become quite long.  We will get to everyone eventually though.  Thank you for your patience.
IMPORTANT!  CURRENTLY CLASS SIZES ARE LIMTED TO 6 STUDENTS PER SESSION.  YOU MUST PRE-REGISTER FOR CLASSES BECAUSE OF THE LIMIT ON THE NUMBER OF STUDENTS.  YOU WILL NOT BE ASSURED A SEAT IN THE CLASS IF YOU SHOW UP AT THE DOOR!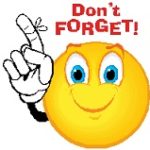 All Metalsmithing meetings are every Thursday (and the following Monday) of the month in the Metalsmithing room in the new Huntsville Gem and Mineral Education Center, 7901 Bailey Cove Road SE, Huntsville.  Please enter the South parking lot from Bailey Cove Road SE, and enter the center through the glass double doors.