Scholarship Recipients
April 2019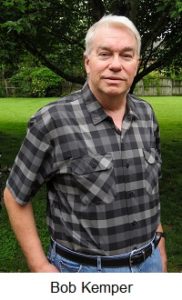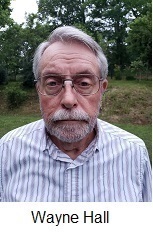 Bob Kemper and Wayne Hall won scholarships to attend the or the Wildacres Retreat Center this year!  Alternate recipients are #1:  Lynn Peete and #2:  Mike Soroczak.  Congratulations to all!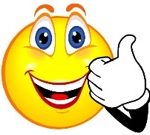 GeoSciences Activities Group Takes First Field Trip!
April 13, 2019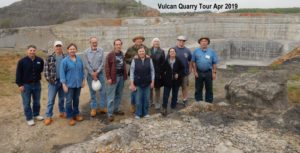 Ten members of the HGMS met at the Vulcan limestone quarry on Stringfield Road, in Huntsville, Alabama.  The quarry is an enormous pit, 600ft from top to bottom.  The group found Archimedes Bryozoans, blastoids, and a shark jaw at the top, then drove to the bottom to look up at the sheer cliff walls.  They found calcite, dolomite, and fluorite crystals at the bottom.
Another GeoSciences Group Trip
May 4, 2019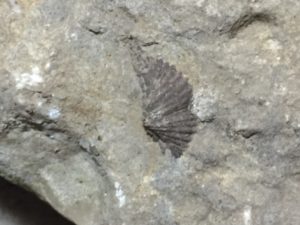 Four members of the GeoSciences activities group ventured to the Flint River in Madison County, Alabama, in search of conodont teeth in the black Chattanooga shale lining the river.  They didn't find any definitive conodonts (but will crack open the shale at home to check), but they did find a Spirifer brachiopod and crinoid stems from the Fort Payne limestone that overlies the Chattanooga shale.