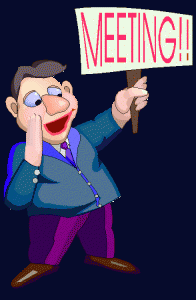 The HGMS meets the 4th Tuesday of each month in the Merrimac Room at the Huntsville-Madison County Senior Center ("the Senior Center"), 2200 Drake Avenue SW, Huntsville, Alabama.  Please arrive about 6p.m. to meet and greet fellow club members, guests and visitors!
The business meeting starts promptly at 6:30 p.m. followed by an educational program presented by a member or a special guest.  Programs cover a wide variety of topics related to our hobby, such as mineral identification, earthquakes, meteorites, special lapidary techniques, silversmithing, jewelry making, panning for gold and dinosaurs, to name a few!  Refreshments are served after the meeting.
Please note that we are NOT a club for seniors only!  We have members of all ages including a "Pebble Pups" group for kids ages 8 – 15.  The Pups have monthly meetings and field trips of their own!  We also have an annual Fundraising Auction, Picnic and Rock Swap, and Gem, Jewelry, and Mineral show.
2020 Meeting/Event Dates
Auction postponed until further notice.  Annual Auction Fundraiser, 9:30am, Jaycee Community Bldg, 2180 Airport Road SW
Sat., June 20th, Annual Picnic and Rock Swap, 9:00am, Monte Sano State Park, Pavilion 1
July 28th
August 25th
September 22nd