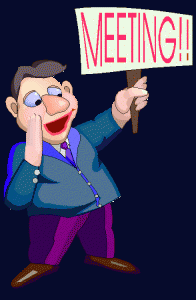 The HGMS meets the 4th Tuesday of each month in the South meeting room of the Huntsville Gem & Mineral Education Center, at the Sandra Moon Community Complex, 7901 Bailey Cove Road SE, Huntsville, Alabama.  Please arrive about 6p.m. to meet and greet fellow club members, guests and visitors!
The business meeting starts promptly at 6:30 p.m. followed by an educational program presented by a member or a special guest.  Programs cover a wide variety of topics related to our hobby, such as mineral identification, earthquakes, meteorites, special lapidary techniques, silversmithing, jewelry making, panning for gold and dinosaurs, to name a few!
Please note that we are NOT a club for seniors only!  We have members of all ages including the Future Rockhounds of America (formerly "Pebble Pups") group for kids ages 8 – 18.  They have monthly meetings and field trips of their own!  We also have an Annual Fundraising Auction, an Annual Picnic and Rock Swap, and an Annual Gem, Jewelry, and Mineral Show.
2023/2024 Meeting/Event Dates
Note:  Unless otherwise indicated, all HGMS meetings and events are held at the HGMS Education Center, 7901 Bailey Cove Road SE, Huntsville, AL.
October 13th – 15th, Annual Fall Gem, Jewelry, and Mineral Show, Jaycee Community Building, 2180 Airport Road, Huntsville, AL
October 24th, Regular Meeting
November 28th, Regular Meeting
December, Christmas Dinner.  Date, time, and place TBD.'
January 25th, 2024, Regular Meeting