One of the main reasons people love coming to the Huntsville Gem, Jewelry, and Mineral Show is to see the huge selection of absolutely stunning gems, minerals and fossils for sale.  There's something for everyone.  Many people love to have beautiful stones in their homes on display to add interest and beauty to their homes.  Other people like to buy small, labeled gems and minerals to add to their collections.  Our vendors have a huge variety of items that are not only beautiful, but also affordable.
Serious collectors can find almost any type of rock, mineral or fossil they are interested in.  It's also a great place for anyone just getting started in the rock collecting/rockhounding hobby!
Beautiful gems, minerals, and crystals!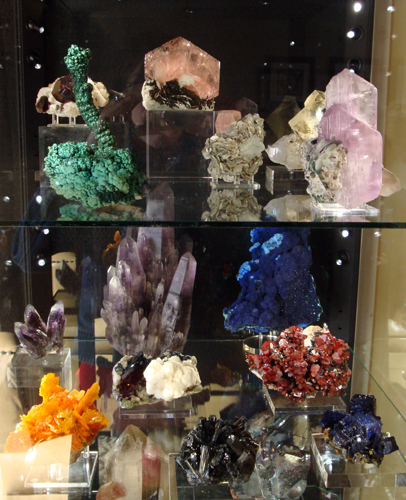 Labeled gem and mineral specimens for serious collectors or beginning rockhounds.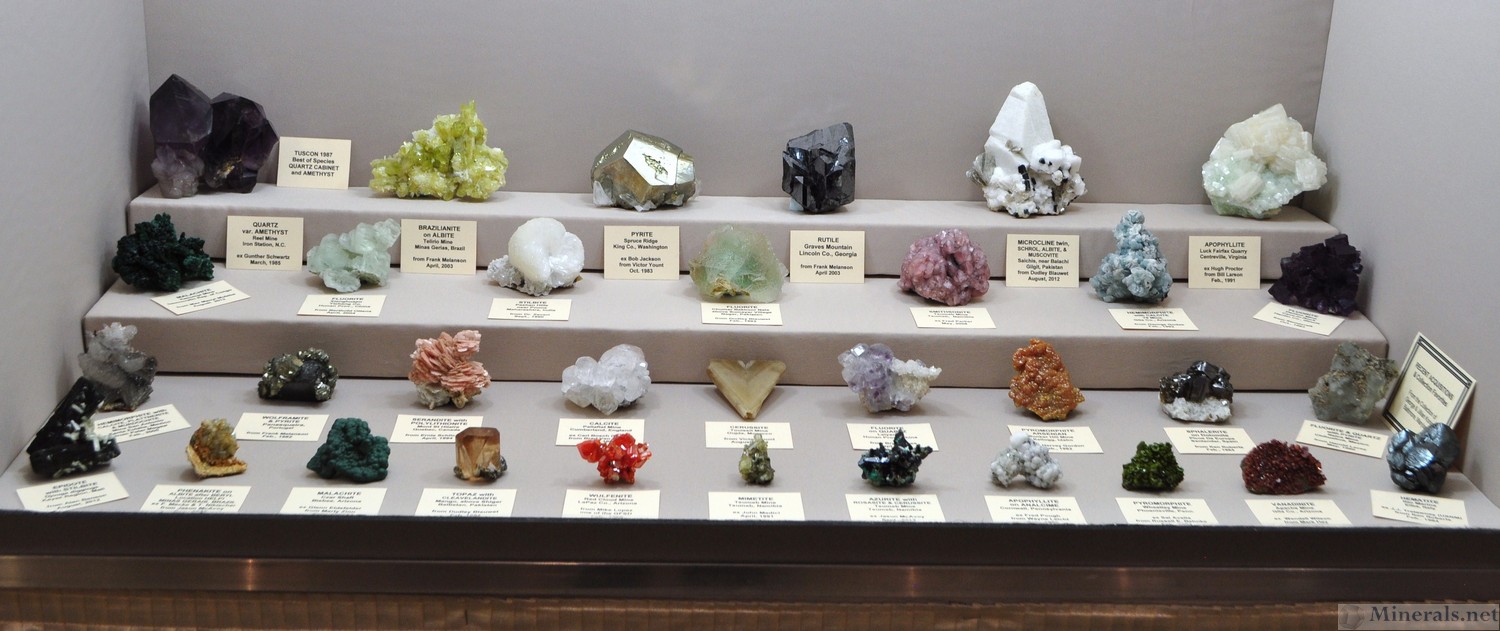 One of our favorite fossil vendors.  He has some amazing fossils for sale.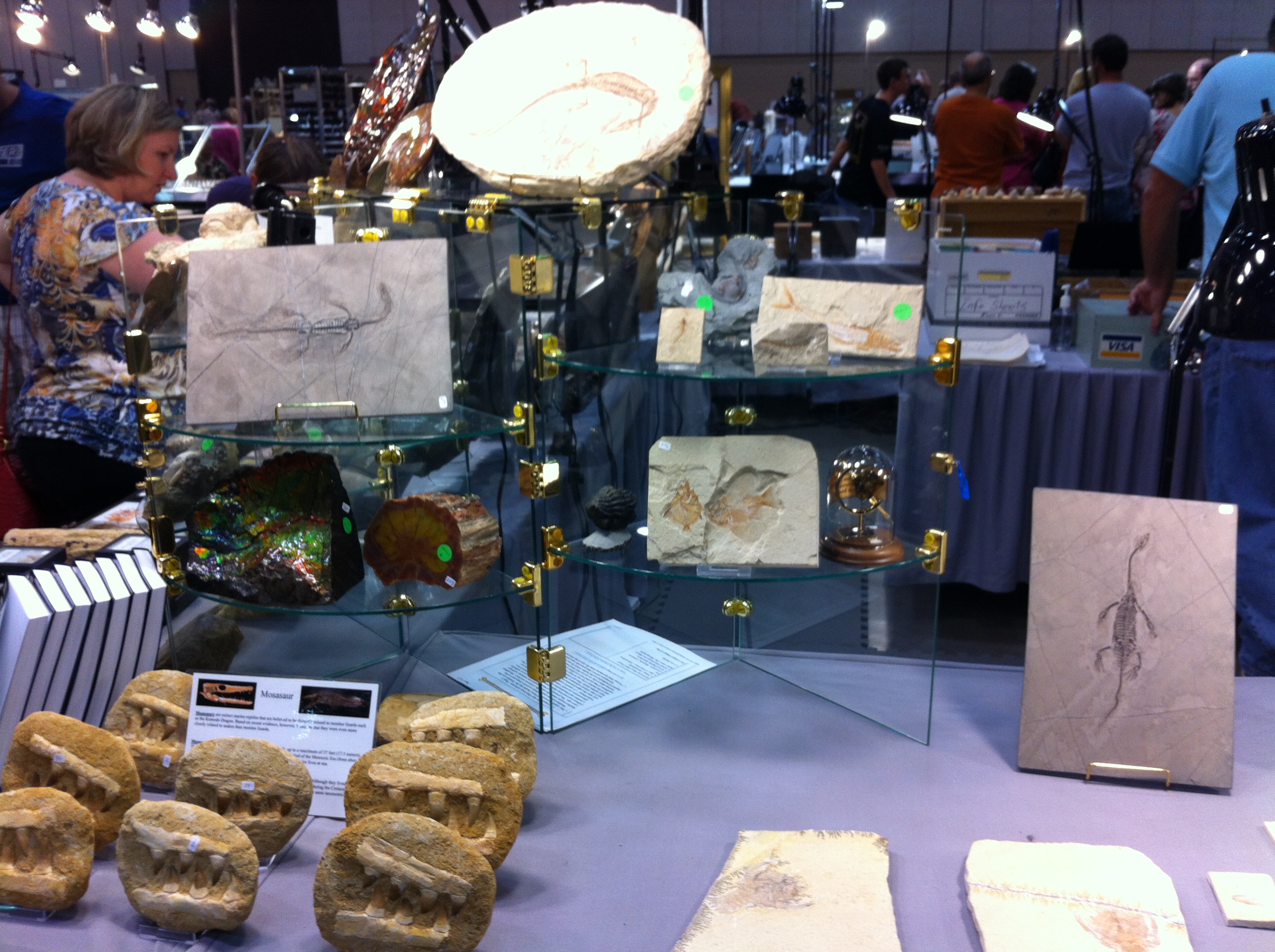 Another view of some amazing fossils.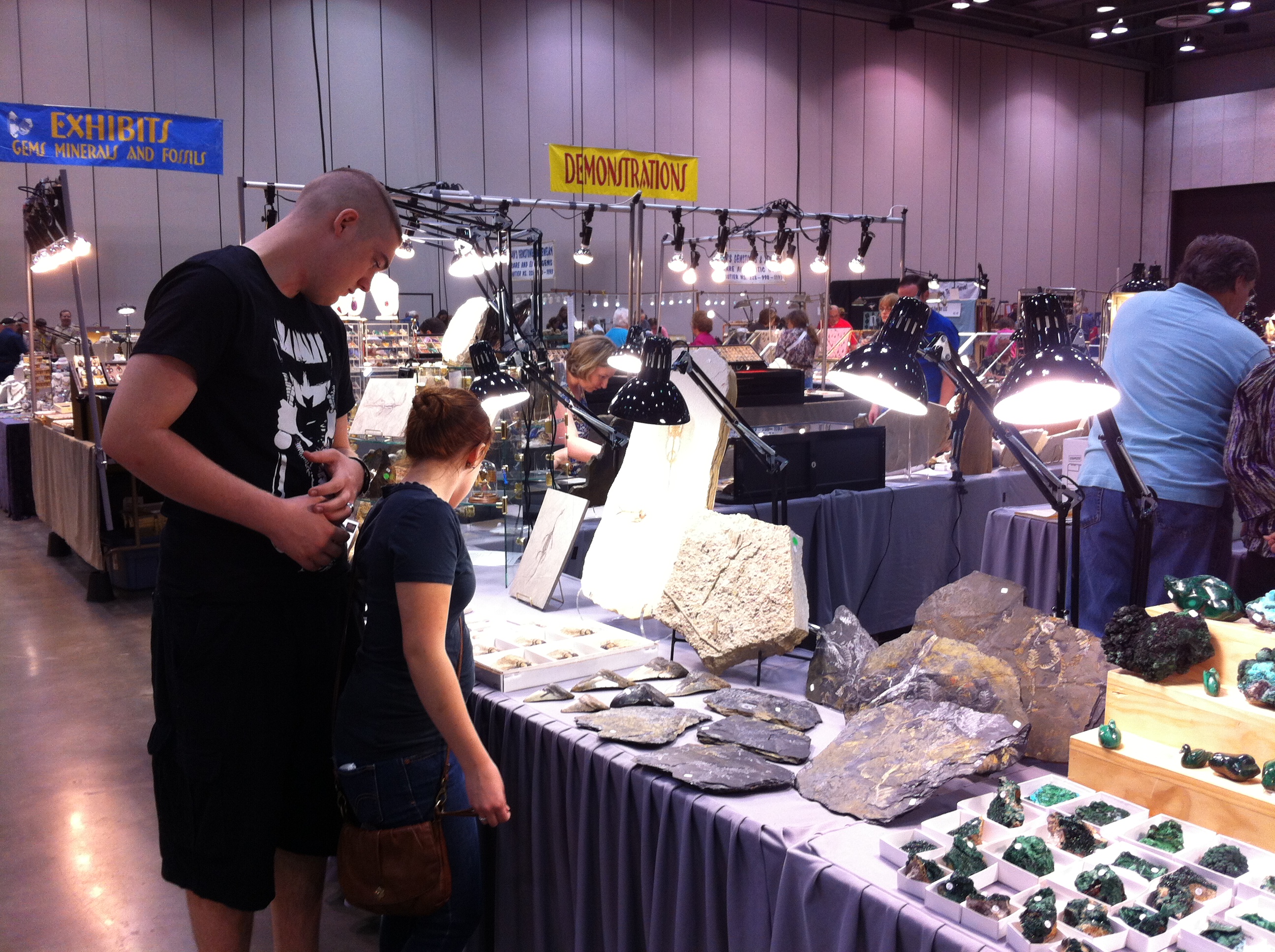 Huge variety of gems, minerals, and crystals.  Great selection of amethyst, fluorite, and other colorful crystals.