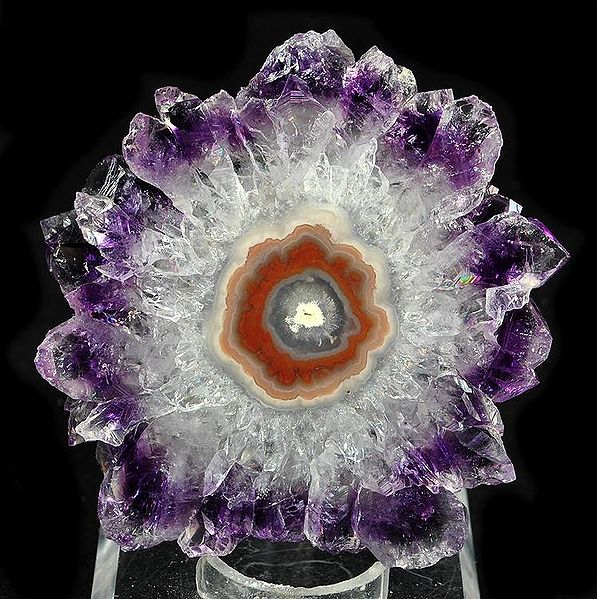 Do you have a Facebook page? Have you discovered Pinterest, the virtual bulletin board? If so, check out the Huntsville Gem & Mineral Society on both sites! We have a Facebook page where we've posted photos from our lapidary shop, the 2012 Rock, Gem, and Jewelry Show, and post articles related to rocks, geology, lapidary arts, and anything else that might be of interest to our members. As we get closer to our annual show October 11-13 we'll also start posting information about the show, what volunteers can do to help out, programs for kids that will be available, and all sorts of information. You can visit our Facebook page here: https://www.facebook.com/HuntsvilleGMS  Please "Like" our page and share posts with your friends!
On Pinterest, we have been busy finding links to lapidary resources, interesting magazines, gem and mineral pages, other gem and mineral clubs, and interesting geology resources. There really is some great information out there and we're trying to post information useful to our members and rock hounds around our area. Check out our Pinterest page here: http://pinterest.com/huntsvillegms/  Please follow our page and repin our posts! We'll follow you back!
If anyone is interested in helping maintain these sites, just let us know!