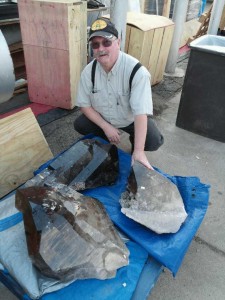 On 22 March, Michael  Soroczak will present "Mineral Identification".
Michael Soroczak has a Bachelor of Science in Vocational & Technical Education from Athens State College and an Associate's Degree in Occupational Studies from the Culinary Institute of America.  Mike, as we have all come to know him, is also a Veteran of the United States Coast Guard. Mike has an interesting background as a jack of all trades but most interestingly, Mike is a prospector for gems and minerals often prospecting over many states over the year.  Many a time we have noticed Mike shows his know-how by the generous haul of aquamarine, beryl, rose quartz from his adventures at the Hogg Mine down in La Grange, Georgia or finding of gold at Gold Camp south of Birmingham, Alabama. Mike has also served on the HGMS Board, volunteered many times in our fundraisers and presentations.  Mike will have many minerals on view.  You won't want to miss this one!
Please join us for an entertaining evening!  The Huntsville Gem and Mineral Society will start the meeting at 6:30 p.m. at the Huntsville Senior Center.