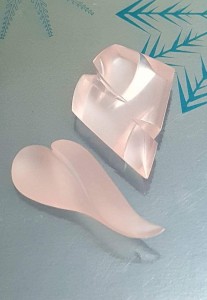 On 22 November 2016, Chris Painter will present "Finding Gems & Crystals in the Southeast & Hogg Mine Mineral Formation".
Chris' love for rocks began at a young age. He collected rocks he found from about the time he could walk. He was hooked when he found his first quartz crystal and has been on a relentless search for gemstones ever since. Chris has dug for gemstones and minerals all over the world including Africa, Australia, Haiti, Dominican Republic, Peru, and Brazil. He has a rock business called The Crystals Empire, and he sells and trades at Gem and Mineral shows. Chris is the manager and operator of the Hogg Mine in LaGrange, GA—which is open to the public with advance reservations—as well as other claims he digs at occasionally. He is also the Vice President of Clearview Networks and has several other businesses he runs outside of the gem and a mineral world. Chris is a cutter and jewelry designer. He can cut cabochons, facet, and silver and goldsmith as well when he has time. He has a beautiful Girlfriend Jana and they both have 2 kids each. Bailey (17) Hunter (12) Brooklyn (9) Hana (9). Jana and all of the kids are exceptional rock hounds and have their own rock collections. Check out a couple of his videos at https://www.youtube.com/watch?v=1wCk1iD-rIM and https://www.youtube.com/watch?v=1RGNt0oMTDI.
The HGMS meeting starts at 6:30 p.m.  at the Huntsville Senior Center at 2200 Drake Ave, Huntsville, Alabama and the presentation starts immediately after.