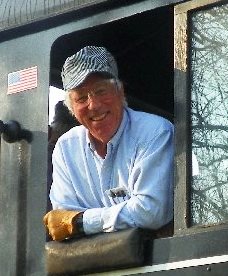 Bill Friday will be making his presentation on 26 January 2016 at the Huntsville Senior Center, 2200 Drake Avenue, Huntsville, Alabama. Bill Friday, an U.S. Army Rocket Scientist and Laser Physicist, retired after 40 years of dedicated civil service. Bill is an integral and active member of the Huntsville Gem & Mineral Society (HGMS) as the News Editor and Membership Chairman as well as teaching lapidary skills/rock polishing & mineral collecting.  Bill has always been an active member of HGMS, volunteering at the HGMS Auction and Show as well as giving presentations for our regular HGMS meetings and Pebble Pups, and leading the renovations of the Lapidary at the Senior Center.  We appreciate all he does. Bill also occupies his life with hard playing in geology, railroading, astronomy, photography, farming, wild flowers, bird watching, back packing, carpentering, cave delving, and repairing old steam engines. He also collects and restores old tractors, grist mills, cotton gins, engines, pumps and tools as a member of the Southland Flywheelers Antique Tractor & Engine Club. Boy Scouts and Church activities take up the rest of his spare time.
Bill's presentation, "Dinosaur Bones" encompasses a fascinating understanding of fossils and dinosaurs. The first dinosaur bones unearthed in the 1800's helped the archaeologists realize that in the past, this Earth was home to some really big animals. Since then they have become a source of universal fascination. The program will help us to understand what the dinosaurs were and were not, when they lived and died, and what they were like, in all their varied forms.
The HGMS meeting starts at 6:30 p.m. Central Time and the presentation begins promptly after.  Hope to see you there!
Pictures of Bill Friday and friends below.