Chris Painter with the Hogg Mine is hosting an open gem dig on Saturday March 22. Several club members are planning to go! The mine's web site is http://hoggmine.com/index.html Meet well prior to 9:00am at the McDonalds at the Interstate 85 exit 13 and Hwy 219 (Whitesville Rd) in LaGrange. Remember that is Eastern Time Zone, so allow that extra hour. It is 180 miles, three and a half hours driving time, from Huntsville to LaGrange, so you may want to go the night before and find a motel.
Q: What kinds of Gems are at the mine?
A: Beryl, Star Rose Quartz, Black Tourmaline, and Aquamarine.
Q: How much does it cost?
A: $35 Per person over 16 years of age.  Children 16 and under dig for free.
For map, directions, or questions, contact Brian Burgess bburgess771 (at) gmail.com or Bill Friday bill.friday (at) earthlink.net. If you can't make this trip, other club members are planning to go back later in the year.
Here are some photos from our last club field trip to the mine in the fall of 2013:
Large quartz rock on the trail through the mine: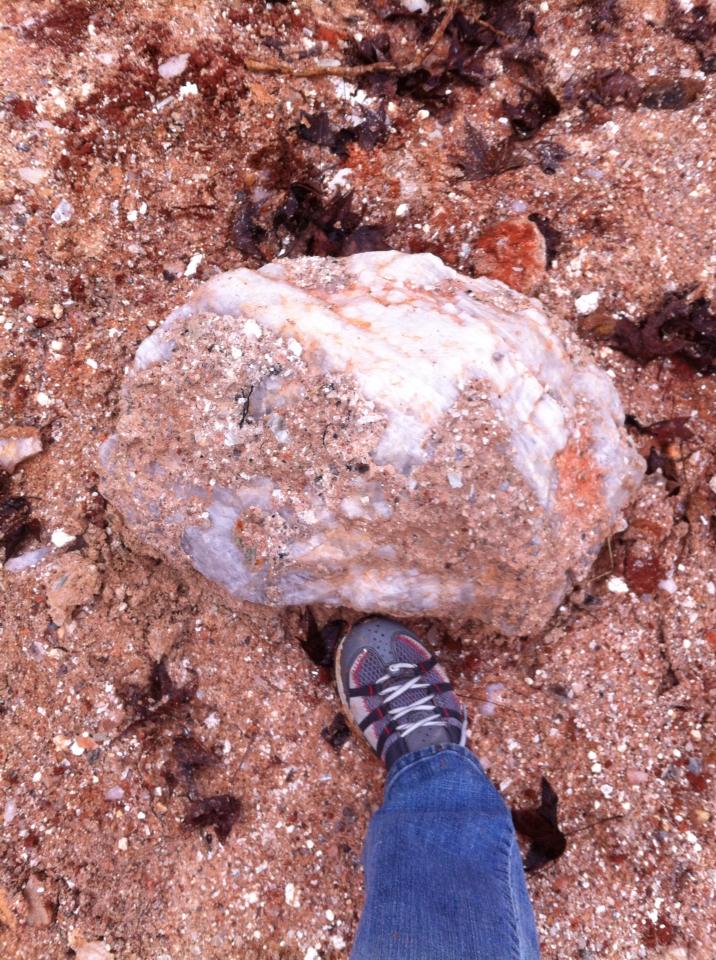 Gorgeous piece of beryl someone found (the stone was about the size of the palm of your hand):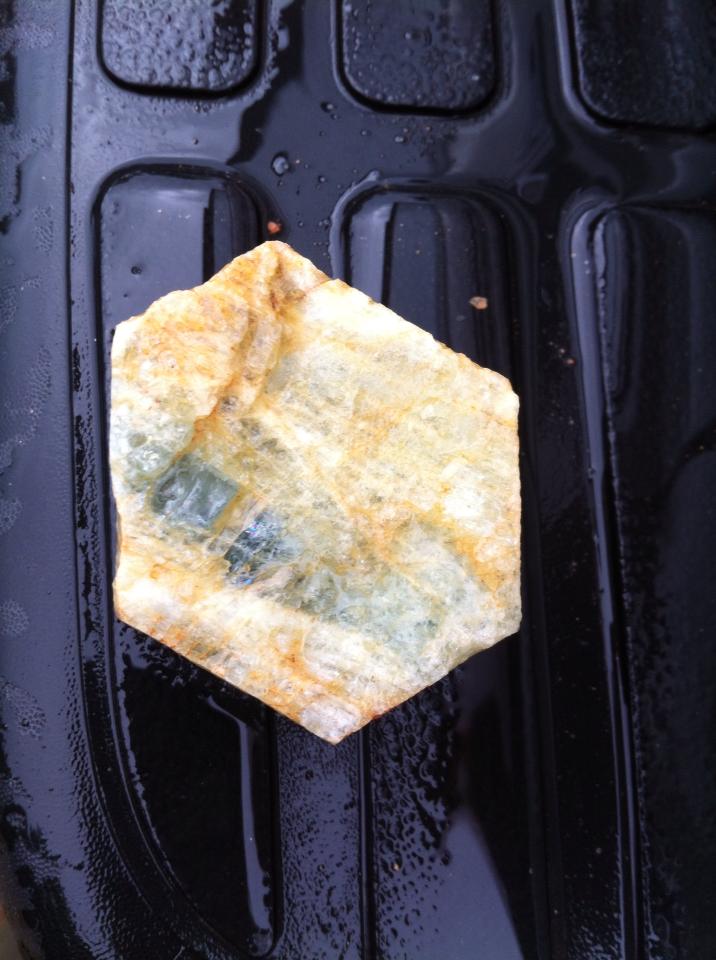 People digging in the mine: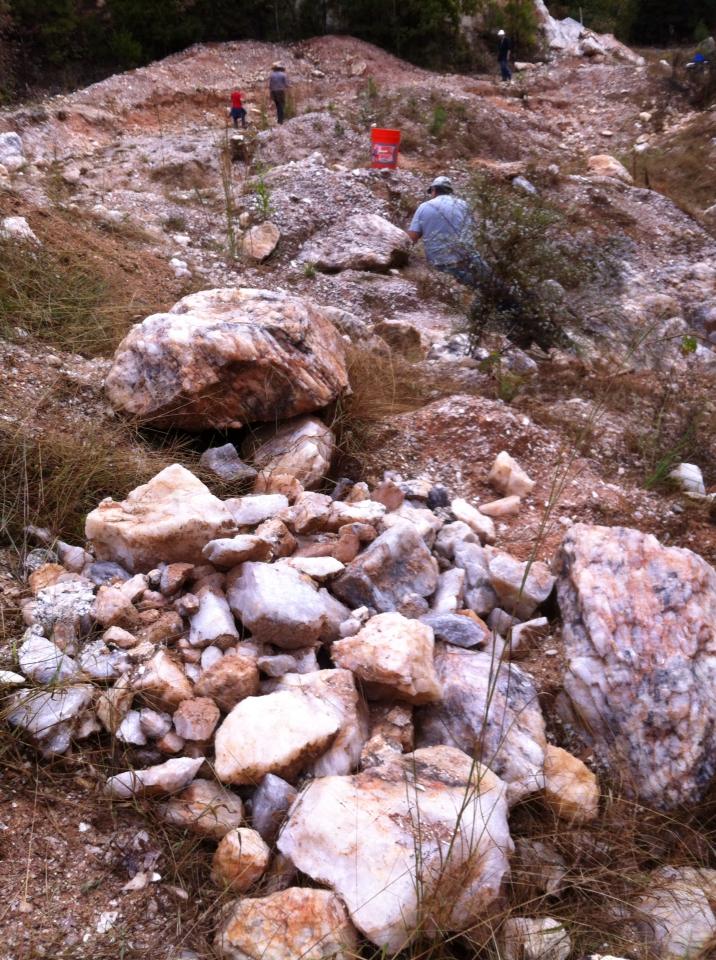 A club member sitting on a giant boulder of rose quartz: