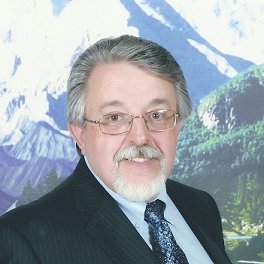 Mike Harrison will be making his presentation on 23 February 2016 at the Huntsville Senior Center, 2200 Drake Avenue, Huntsville, Alabama. Mike has 40 years as an engineer in the aerospace industry. He has worked as a Design Engineer, a ProductAbility Engineer, a Quality Engineer, a Program Manager & Scheduler for Lockheed Martin, Phillips Petroleum and the Boeing company, designing tooling, composite components, structure, and metallic structure for airplanes, satellites, rockets, missiles, unmanned and manned spacecraft as well as wind tunnel models. Mike has recently returned from a two year assignment in the Seattle, Washington area with the Boeing company.  Knowing Mike's incredible background, HGMS membership recruited and voted Mike in as the President of the Huntsville Gem and Mineral Society.  His passions are rockhounding, designing & creating, as well as pursuing minerals and precious metals in his spare time.
Mike Harrison will present "Rock Hounding in the Great NorthWest". Mike will share his rockhounding experiences while in Washington State as well as have samples of all that he collected while there.
The HGMS meeting starts at 6:30 p.m. Central Time and the presentation begins promptly after.  Hope to see you there!