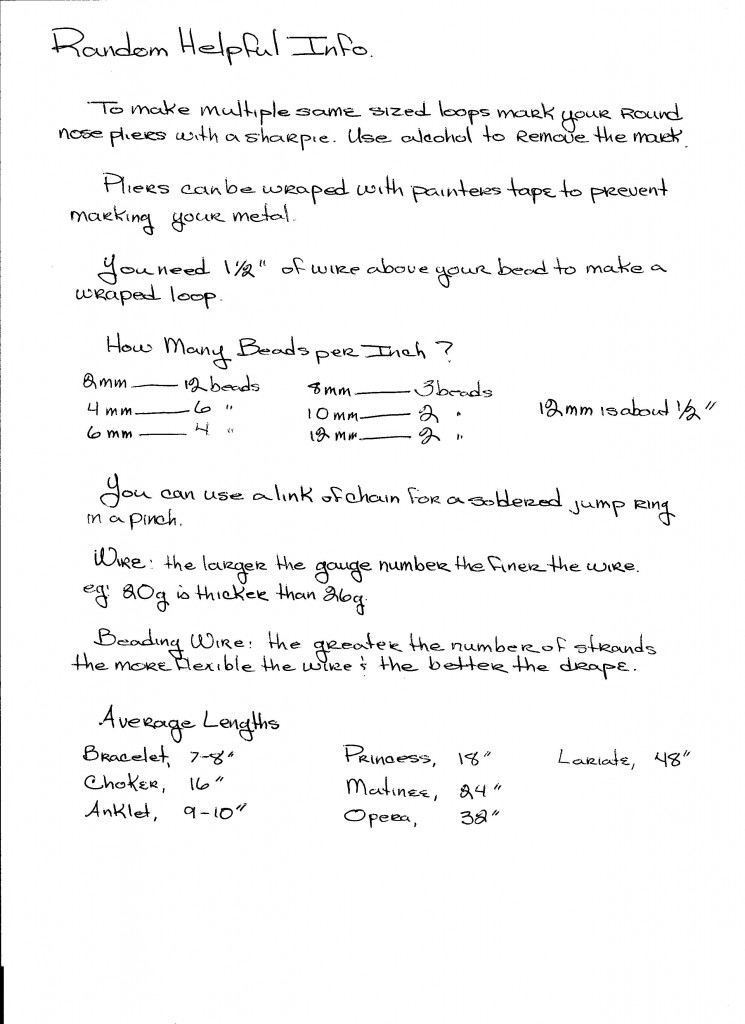 Our first Jewelry Activity Meeting kicked off on 3 February 2015 at the Senior Center for HGMS Members. Meeting times are every Tuesday at 6:00 p.m. other than HGMS meeting nights. The goal is for HGMS members to meet and share what they know about jewelry making. There will be scheduled Tuesday nights with beginning tutorials, free form get-togethers, and intermediate & advanced classes with signups available.
Beginning Tutorials
Our first tutorial on 3 February 2015 was lead by Becky Purcell.  Many of the members mentioned what a great time it was & how well it went!  Thank you Becky for leading the tutorial, Caryl & Shelley in regards in hostessing the event, and Shelley and Becky in putting together the bead/necklace supplies and 20 kits.
10 February (Tutorial #1 & Free-form): 
Please bring in your finished necklace to show off and for those that haven't finished (me included) please bring in your kit so it can be completed.  Also, I have heard many members are eager to bring in their gems/minerals BEADS.  Please bring in those you would like to make another necklace with.  Supply and tool list below.
Supplies:
1. Beads
2. Clasp, crimp beads
3.  Crimp covers, or jump rings (optional according to your design)
3. Beading wire – Can be 21, 19, or 7 strand.  Brand names include AccuFlex, Beadalon, Softflex, or EconoFlex.
Tools Required:
1. Two pairs of Pliers, which can be any combination of Needle, Chain, Flat or Bent Nose
2. Wire Cutters
3. Crimping Pliers (optional)
4. Round Nose Pliers (optional)
Intermediate and Advanced Classes
17 February:   Wirewrapping Discussion with James Treadway.  Jim will be giving future classes to those that signup.  Come to the HGMS Jewelry Activity meeting on 17 February at the Senior Center Paint Room.  See you there!