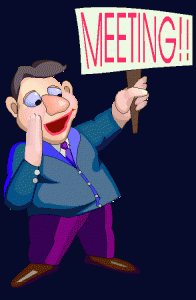 Starting in May, the Huntsville Gem & Mineral Society meetings will be on the FOURTH TUESDAY of the month. Here's the scoop.
The HGMS has met for many years at the Huntsville/Madison County Senior's Center (although the club is not just for seniors!!). The Senior Center for economy is planning to reduce its evening operations to one night per week; that night being Tuesday. Given the option of finding another meeting place or changing our meeting schedule, the club surveys indicated that 79% preferred staying at the Senior Center and changing the club meetings to Tuesday night; 71% indicated a preference for the 4th Tuesday; therefore, the club, at the March meeting, voted and decided to make the change accordingly, effective with the MAY meeting. It is understood that the change will have both positive and negative effects, as would have changing the location to continue meeting on Mondays. The Senior Center management has been most cooperative in working with us. In summary:
1. Subsequent meetings, starting on TUESDAY, MAY 28, will be rescheduled to the 4th Tuesday of each month, EXCEPT Tuesday, November 19 (so as not to conflict with Thanksgiving week), and Tuesday, December 17 (our Christmas dinner in the Cafeteria)
2. Starting in May, we have been asked to PARK in the NORTH lot and enter through the REAR entrance. The front lot will be full due to other activities.
3. The Tuesday night open labs and classes will continue, except that there will be no lab during club meetings.
Join us May 28 for our meeting!